June 2021
KNOW YOUR CUSTOMER
5 Customer Segments to Know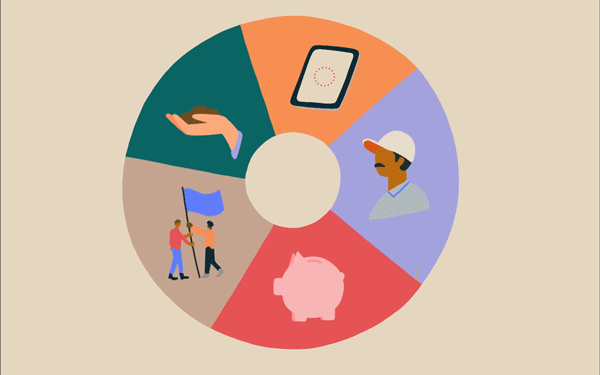 While the occasional lunch or exchange of a cold tailgate beverage might help build customer relationships, are you using these opportunities to determine how customers make their purchasing decisions?
Review the five customer groups to understand what makes customers unique and learn ways you can influence their purchasing decisions.
Tech Leaders
Rely on precision technology and digital decision tools.
Make decisions based on payback, yield and input cost.
Are open to branded products if research proves a clear benefit.

TIPS:

Understand the technology they are using — it may be a great way to connect with them.
Start the meeting by sharing locations that may not need treatment versus telling them where to treat. This builds their confidence and opens the door to further conversation.
Prime the influencers; crop consultants and local farmers are crucial to deciding which brand they use.
Visualizers
Are agronomists at heart; they love nature and are proud of having the cleanest, greenest fields.
Believe their understanding and experience in farming trumps precision ag or digital tools.
Can be moderately influenced by crop consultants.

TIPS:

They're emotionally driven. Time conversations with current weather conditions that increase disease risk, and they'll be more likely to listen.
Show them the results. This type of buyer responds to products that can show visual validation in the plant or grain.
Frugal Researchers
Prefer to use unbiased third-party information, particularly university trials, to inform their decisions.
Seek out the best product with limited frills and clear performance.
Are unlikely to be swayed by rebates, financing programs or bundling.

TIPS:

Take a rational approach; their "inner scientist" responds to unbiased data and extensiveness of trials.
They tend to let other farmers try new products, so sharing local success stories may help secure a sale.
Empower this customer by providing data and options, and keep a record of the effectiveness of every fungicide application to help you sell to them next season.
Plant Health Loyalists
Prefer branded products and product bundles over generic products.
Are influenced by personal and intimate experience over third-party data; they see fungicide as essential to their survival.
Rely on precision tech and digital tools to confirm their decisions.

TIPS:

Because they're already heavy fungicide users, find opportunities to get them to spray in areas that may be out of reach to traditional application methods.
Focus on financing. This is the most likely group to prepay or use financing programs.
Asset Optimizers
Manage their farms with a focus on saving them for future generations.
Pay close attention to risk management. They make decisions based on financial security and long-term sustainability.
Don't see crop protection products as a valued necessity.

TIPS:

They spray fungicides reactively, so lay the groundwork over time, then wait for your in-season opportunity to close a sale.
Really get to know them and their operations, making the decision to use fungicides their idea.
It's just as important to know your farmers as it is to know about the fungicides you're selling them. That's why we've consolidated farmers across the U.S. into like groups to help you unearth opportunities, improve retention and acquisition, and make better use of your own time.
Lean on BASF and our knowledge of the customer and fungicide market to bring value and credibility to your relationship with the farmers you serve. We'd love to hear how you turn our advice into action.
Want to know even more about your customers? Check out our video tutorials for a deeper dive into the five customer types — their motivations, barriers and product interests.