August 2020
Sales Success in a Virtual World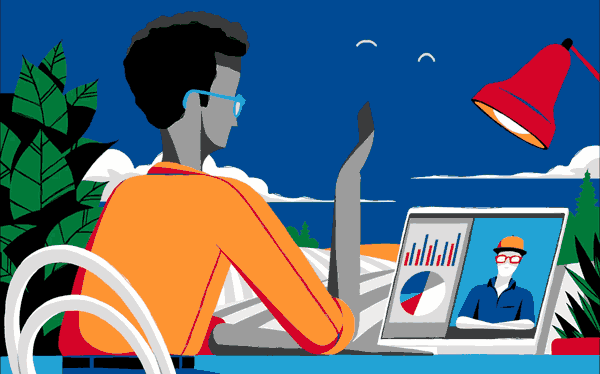 Let's face it. The world is operating differently today, and the sales environment is no exception. A positive perspective and a willingness to adjust can make all the difference in how you navigate this unexpected road. That can-do attitude is especially valuable when you take on your role as a salesperson.
A key to your sales success is to not lose touch with your customers because you're consumed with worry about your own business. Randy Illig, contributing writer for Forbes, summed it up perfectly when he wrote, "Sales is best defined as helping clients succeed. When we help our clients succeed, we succeed as well. In times like these, it's easy to start thinking about and acting on what is important to us, our quota, our commission, our needs. Clients can sense this immediately and will back away."
Here are a few more tips to keep in your back pocket:
Embrace technology and hone your virtual tool skills: Be the guy who impresses with his ability to skillfully navigate your way through a virtual meeting.
Make the most out of your time on appointments: Customer conversations are getting shorter and customers are requesting brevity. Respect your customer's need to get to the point and make sure the benefits the customer is looking for are clearly articulated with you and your products value.
Don't abandon face-to-face selling: Meeting farmers where they are can ease the uneasiness of seeing them in person. Consider setting up a time to meet outside for coffee or lunch at a popular spot in town or making the trip to their farm to assess progress firsthand.
Without a doubt, finding creative ways to stay connected will not only keep you busy, but it will also show your farmers just how dedicated you are to their business. And remember to use resources, like BASF, to give you the product information and technical support you need to reach your goals.
Be empathic. Set up time to talk with them, human to human. Listen to their problems and challenges and be the best resource that you can be. Try to accommodate them as much as possible because when this pandemic turns around, the relationships you've built will help your business regain its footing. https://www.impactbnd.com/blog/virtual-selling-coronavirus-questions-sales
Always read and follow directions