July 2021
REPURPOSED CONTENT
Communicating with Farmers is Always in Season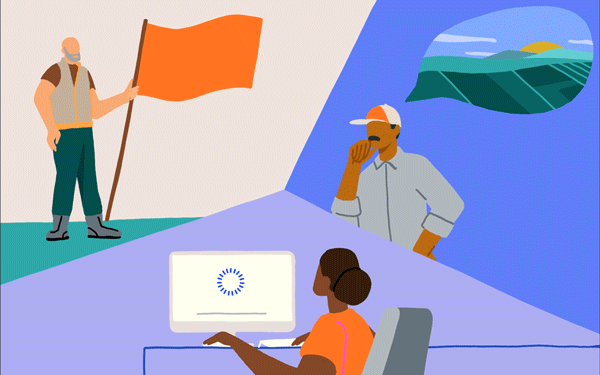 The growing season can be a difficult time to connect with farmers. It also can be one of the most rewarding times of year to talk with farmers. In-season communication provides a great opportunity to show value, especially when it comes to making fungicide recommendations. Protecting crops from disease and showing commitment to their crop's plant health demonstrates your level of dedication.
Who should you be targeting, and how should you be having these in-season conversations?
Tech Leaders — Because Tech Leaders are reactive purchasers, an ideal time to make a sale with this group often occurs in-season.

Set up a time to share interactive trial maps or in-season diagnostics with real-time data.
Use the current situation to arrange a virtual conversation, where you can build your relationship by appealing to their tech-savvy side.
Emphasize how healthy crops are looking; now is the time for them to invest in their already-profitable investment!

Visualizers — For Visualizers, seeing is always believing. They also are reactive buyers, so this segment can literally make a purchase decision on sight.

Take advantage of good weather to get Visualizers out into a test plot, where they can see firsthand the benefits of a proven fungicide.
Knowing they scout their crops daily, make a trip to their field, where you can catch them at the prime time to discuss plant health.
Make sure to give them a call and inquire about any stress events on their farm.

Asset Optimizers — An in-season discussion with Asset Optimizers opens the door for them to see the long-term benefits of maximizing their crop protection investment.

Hone in on their ability to make the most of their investments by sharing current field data.
Relate to their business sense by bringing on other professional resources, such as an agronomist, to discuss the long-term financial benefits of a proven fungicide.
Appeal to their instincts by literally showing them how a healthy field equals a healthy and profitable return.
Review your customer list, identify customers who fall within these categories, and take advantage of the opportunity to share your expertise on fungicide applications.