June 2021
TRUSTED ADVISOR
Enhancing Customer Experience With Apps and Web-based Services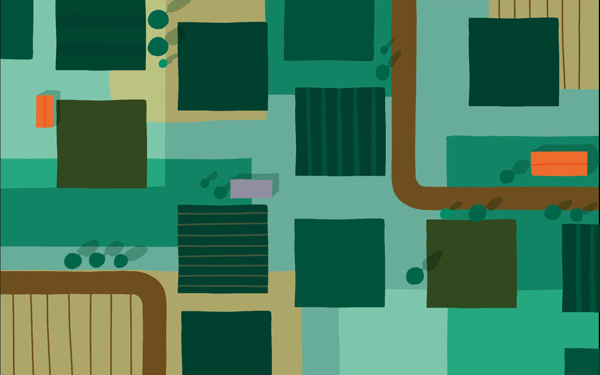 In March 2020, many of us wondered what a post-lockdown or pandemic world might look like. Since then, communities have opened back up to find some form of normalcy. Will new customer service tools used during the lockdown period remain?
One thing is certain, companies' abilities to flex and become more agile in how they do business will remain. Face-to-face meetings — especially in sales — have always been preferred, but during COVID-19, many quickly relearned the value of picking up the phone or creating video calls to conduct business. Additionally, email marketing and social media communication were more prevalent than ever before.
App development also became widely popular. Whether your organization is considering developing an app or you're using an ag retail-specific app, we wanted to share how some companies used apps to enhance their customer experience.
Target: Like many other companies, Target enhanced its curbside pickup option. Customers share when they are headed to the store. When they arrive, the app notifies the store that the customer has arrived.
Home Depot: In the app, a customer can share a picture or simple text description of a product. The app will share the exact location within their local store.
Optimism Brewing Company: Using its outdoor space, Optimism Brewing Company allowed people to reserve an area to work. It gave people a place outside their home to conduct normal office work — and they got a free beer.
Ralph Lauren: The company partnered with Snapchat, allowing customers' Bitmojis to try on clothing.
Asbury Automotive Group: Creating a complete online experience, customers can digitally shop for vehicles, take a tour of the car and complete financing. Asbury Automotive Group created an A-to-Z car shopping experience.
UPS: The company partnered with CVS pharmacy to provide prescription delivery via drone.
There are also several apps or business tools available to enhance existing sales processes or sales assets.
Shopventory: A business can create and track its inventory. Conditions can be applied so employees receive alerts when inventory is low.
EngageBay: This service allows you to add a live chat service to your company website to answer customer questions or concerns in real time.
BOPIS (buy online, pick up in-store) systems: Just like it sounds, these systems allow customers to buy products online and pick them up in a specific location in-store. BOPIS systems saw tremendous growth during the onset of the pandemic, providing a resource for retailers who didn't have the capability built into their current website or app.
While ag retail business solutions and apps have developed tremendously in the past few years, there are ideas and lessons that can be gleaned from the consumer space.