November 2020
SEASONAL SPOTLIGHT
Having a Little Fun(gicide) with Thanksgiving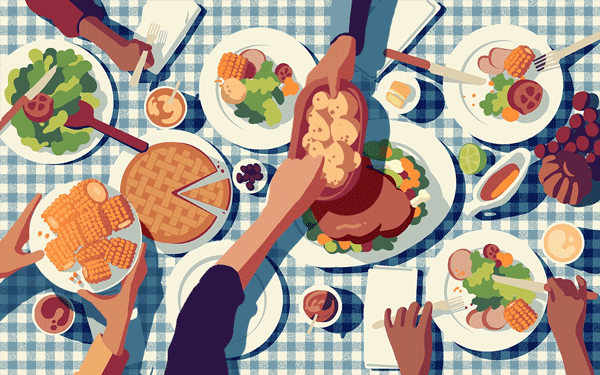 We all know Thanksgiving is a national holiday focused on giving thanks for the blessings and harvest of the year. But did you ever think about giving thanks for the "little things" in life that helped you and your customers achieve that bountiful harvest – such as fungicides?
Thanks to fungicides, your customers can get more from every acre they plant. In fact, BASF fungicides provide unmatched disease control and Plant Health. These Plant Health products can help mitigate stress, optimize growth efficiency and boost plant productivity throughout the growing season, helping growers maximize yield.
Consider Veltyma™ fungicide powered by Revysol®, the first and only isopropanol azole in the market. Your corn growers can appreciate how this unique fungicide provides fast uptake and curative activity, enhanced binding strength and exceptional activity under high disease pressure. Veltyma delivers broader, stronger and longer disease control – all with a 2-3 week wider application window than any other corn fungicide.
Your soybean growers may find themselves grateful for Revytek™ fungicide, which also contains Revysol. It provides broad spectrum disease control and reduces the impact of environmental stress from drought, hail, frost and heat. With the three most powerful active ingredients in one jug, Revytek fungicide does not lose.
While next harvest (and Thanksgiving) is a year away, now is a great time to start talking to your customers about the benefits that BASF Plant Health can provide. This is especially important as nearly half of farmers don't realize the yield increase that fungicides can provide. Educating growers now about the importance of applying a fungicide early on can help them keep their fields green, their plants healthy and their yields bountiful.