March 2021
IN THE FIELD
Innovation and Fungicides: Product Differentiation for Corn and Sugarbeet Crop Protection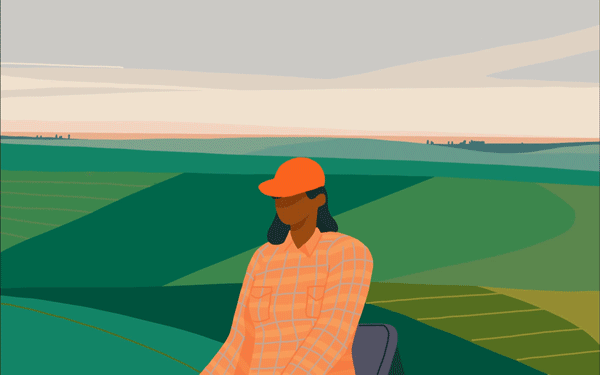 Revysol® fungicide from BASF, the first and only isopropanol-azole, is an active ingredient that has been developed to meet the needs of agriculture in the 21st century. Farming is not getting any easier, but Revysol is proven to perform in high-pressure environments, bringing farmers the greenest fields with the highest yields.
This powerful ingredient is changing the conversation around fungicides — for you and your customers. Plant the seed of thought with customers by discussing their fungicide experience and desired outcomes, demonstrated benefits BASF fungicides provide, and success stories other customers have experienced.
When introducing BASF Veltyma™ fungicide in corn and Provysol™ fungicide in sugarbeets, we need to help farmers understand what they are going to experience and how the fungicides' performance will be different from any fungicide they've applied before. Three words will help you tell the Revysol story: Broader. Stronger. Longer.
Broader Spectrum
Fits more crops — offered on more labeled crops than other DMIs already on the market.
Controls a wide range of diseases — the most important in each respective crop.
Even controls disease strains that have developed insensitivity to other chemistries. Ask your BASF rep how.
Stronger Activity
Fast uptake means fast-acting, working for you before you finish your field application.
Preventive and curative, even amid heavy disease pressure.
Strongest mode of action site binding — binds up to 100 times more powerfully than conventional DMI fungicides.
Longer Residual
Active ingredient stored in inner leaf reservoirs allows for continuous metered release, providing long-lasting residual.
A wider application window allows you to make the application, ground or air, on your schedule.
The freedom to spray earlier, so you can spend less time in your fields and more time on the things that matter most.
The Revysol Difference
You have been asking for a flexible fungicide that's simple to use and makes life easier. BASF listened, and Revysol delivers:
A faster-acting fungicide with a longer application window, plus farmers can use their own equipment, maximizing their own assets. It's the perfect fit to challenge farmers who have stopped using fungicides, likely because their past experience may have fallen short. Or for farmers who are more reactive, waiting for the weather or crop to mature to make the decision to apply.
Veltyma fungicide may be applied at all vegetative and reproductive stages of corn development, with the extended application window from V10, or when corn is 5 feet tall, to V16. Strong residual control allows for application in the expanded window and still outperforms the competition when applied at the traditional window.
Provysol fungicide is the new foundation for Cercospora Leaf Spot control in a season-long sugarbeet disease control strategy, allowing growers to reach their yield and recoverable sugar goals. It is designed to outperform older CLS chemistries, which have developed reduced activity against this critical disease.
Application flexibility is important, and because Revysol can be applied by air or ground, it offers farmers both flexibility and control.
Revysol fungicides, including Veltyma and Provysol, have set a new standard in the fungicide market. Let's work together to help farmers understand the superior Plant Health and disease control benefits they can expect from Revysol fungicides.