January 2021
IN THE FIELD
The Next Level of Plant Health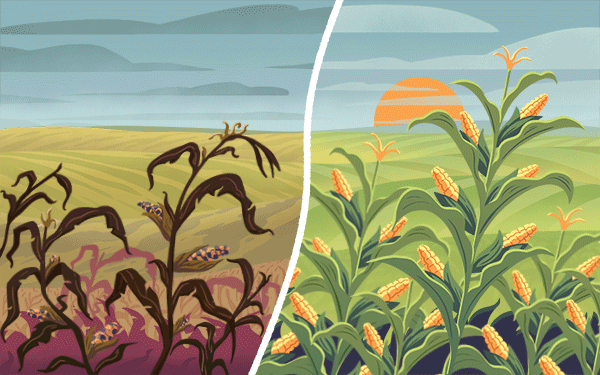 In the last two decades the phrase Plant Health has become synonymous with fungicides. Logically, when you remove disease you improve health, but for BASF that term means so much more. When you use Plant Health fungicides from BASF, you are getting products that can minimize the impacts of disease and environmental stress, leading to consistently healthier fields and higher yield.
BASF established Plant Health with the launch of Headline® and Priaxor® fungicides and continues to build on that innovation with the introduction of Revytek™ and Veltyma™ fungicides. The BASF Plant Health difference is a balance between superior disease control and protection from environmental stresses.
Disease Control – When it comes to disease control, it's all about controlling the diseases that matter most to your operation. You can't just control one disease satisfactorily; you need to control the diseases that matter most exceptionally.
Environmental Stresses – BASF Plant Health products are proven to reduce the impact environmental stresses can have on your crops. Their unique ability to inhibit ethylene keeps the plants focused on growing instead of merely staying alive.
By managing the disease and alleviating environmental stressors, the plant is better equipped to grow efficiently through conditions that will stall out other crops. This is a difference that you can visibly see with NDVI (normalized difference vegetation index) imagery and in side-by-side comparisons. The images below show the differences in growth efficiency and Plant Health between Revytek fungicide and an untreated check.