June 2021
IN THE FIELD
Take a Proactive Approach to Maintaining Plant Health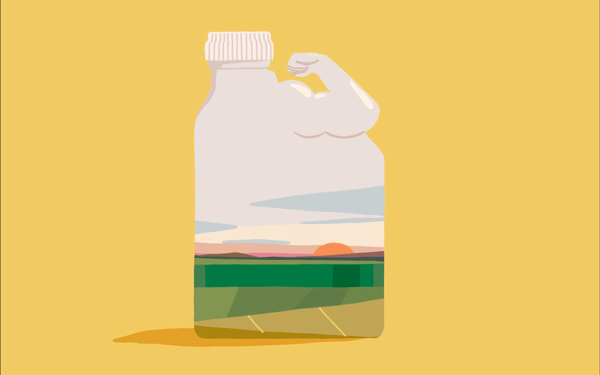 It's easy for a grower to start crunching numbers on cost per acre and immediately push a fungicide application to the side. Of course, farmers will apply a fungicide if they see heavy disease pressure. But oftentimes, that's not enough. It's about preventive disease protection and promoting overall Plant Health.
As you approach growers, ask them if they have done everything they can to make sure their crop sprints across the finish line.
Share the benefits of a BASF Plant Health application with growers, including disease protection and the ability to better handle environmental stress. Veltyma™ for corn and Revytek™ for soybeans deliver on these promises.
Choose a Plant Health Product. Choose Veltyma for Corn.
By definition, foliar fungicides control foliar disease. Whether it's gray leaf spot or northern corn leaf blight, a foliar fungicide application is beneficial. But there are more benefits to Veltyma fungicide than meets the eye.
Wider application window: Veltyma offers application flexibility, with a wider application window up to two weeks prior to tassel. Aerial applicators will also have another two weeks to avoid rain and work around windy delays.
Disease protection: Your farmers will see protection from key corn diseases like:

Anthracnose (Colletotrichum acutatum, C. gloeosporioides)
Eyespot (Aureobasidium zeae)
Gray leaf spot (Cercospora zeae-maydis)
Northern corn leaf blight (Exserohilum turcicum)
Rust, common (Puccinia sorghi)
Rust, southern (Puccinia polysora)
Southern corn leaf blight (Bipolaris maydis)
Tar spot (Phyllachora maydis)

The Plant Health difference: What we've discovered through company, university and on-farm trials are Plant Health benefits beyond disease control with Veltyma fungicide. While other companies talk about Plant Health, BASF provides the data to support disease and environmental stress management, leading to optimized growth efficiency and more consistent results.
Superior control growers can trust
For the uncompromising soybean farmer, Revytek™ fungicide is the only premium fungicide protecting crops from both disease and the unpredictability of Mother Nature.
Your farmers can expect to see disease protection from:
Anthracnose
Alternaria leaf spot
Asian soybean rust
Brown spot
Cercospora blight
Frogeye leaf spot (including resistant strains)
Pod and stem blight
Rhizoctonia
aerial web blight
Target spot
White mold (suppression only)
If you're interested in checking out Veltyma and Revytek fungicide results from local farmers, visit Revxfield.com.