June 2021
IN THE FIELD
Take a Proactive Approach to Managing Foliar Disease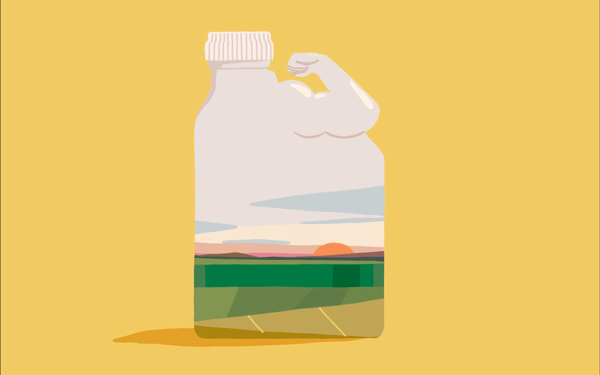 It's easy for a grower to start crunching numbers on cost per acre and immediately push a fungicide application to the side. Of course, farmers will apply a fungicide if they see heavy disease pressure. But oftentimes, it's not that simple. It's about disease protection and reducing other crop stressors, like tough environmental conditions.
Choose a Plant Health product. Choose Veltyma™ for corn.
By definition, foliar fungicides control foliar disease. Whether it's gray leaf spot or northern corn leaf blight, a foliar fungicide application is beneficial. But there are more benefits to Veltyma fungicide than meets the eye.
Wider application window: Veltyma fungicide offers application flexibility, with a wider application window starting up to two weeks prior to tassel. This means aerial applicators will have another two weeks to avoid rain or wind delays.
Disease protection: Your farmers will see protection from key corn diseases like:

Anthracnose (Colletotrichum acutatum, C. gloeosporioides)
Eyespot (Aureobasidium zeae)
Gray leaf spot (Cercospora zeae-maydis)
Northern corn leaf blight (Exserohilum turcicum)
Rust, common (Puccinia sorghi)
Rust, southern (Puccinia polysora)
Southern corn leaf blight (Bipolaris maydis)
Tar spot (Phyllachora maydis)

The Plant Health difference: What we've discovered through company, university and on-farm trials are Plant Health benefits beyond disease control with Veltyma fungicide. While other companies talk about Plant Health, BASF provides the data to support disease and environmental stress management, leading to optimized growth efficiency and more consistent results.
If you're interested in seeing how Veltyma fungicide performs on local farms, visit Revxfield.com/.
Cercospora leaf spot? No sweat.
Cercospora leaf spot may be a tough and destructive disease for sugarbeet farmers, but BASF has farmers covered with Provysol® fungicide.
Provysol is the top choice when farmers need a product that won't give up against heavy CLS pressure, allowing sugarbeet growers to hit their yield and recoverable sugar goals. With faster activity and longer residual control, Provysol fungicide brings new chemistry and higher performance to the sugarbeet fungicide market.
Hear from others who've experienced the benefits of Provysol by watching this video.