May 2021
IN THE FIELD
Driving Without Insurance is Reckless Behavior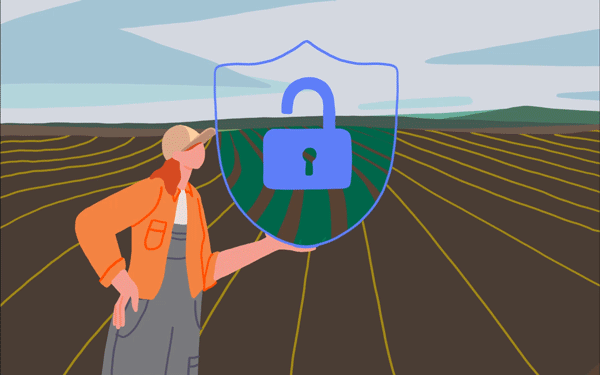 When it comes to crop planning and approaching growers about fungicides, conversations can be challenging. Not every grower sees or understands the value of a fungicide application, especially without the presence of heavy disease pressure.
How many times have you heard a farmer say:
That costs too much.
Why? I don't see any foliar disease yet.
Let's wait and see how the season progresses.
If you nodded your head to any of these, help your farmers see value while also setting fungicide application expectations.
Prepare for the unexpected
Raising a crop without a fungicide is sort of like driving a car without insurance. According to the National Safety Council, your chances of getting into an accident is about 1 in 107. You could chance being one of the 106 who don't get into an accident and cruise without insurance, or you could do the smart thing and plan for the unexpected.
Similarly, a farmer can fly through the growing season and hope they don't encounter:
Disease
Drought stress
Heat stress
Delayed harvest
A late-season wind event
However, the chances of one (or more) of the five happening is fairly high. Very rarely are we fortunate enough to have a perfect growing season and a timely harvest without weather challenges.
Setting fungicide application expectations
Help growers understand the value of fungicides while also setting expectations.
Fungicides won't create miracles. BASF fungicides are a great tool to maintain Plant Health. They're not meant to revive a dying or unhealthy crop. Fungicides prevent foliar disease, keeping crops healthy. If growers look to a fungicide when their crop is already on the downhill slide, it's not going to give them the best result.
Timing is everything. Planning on the front end reduces disappointment on the back end. Have conversations early about the whys of fungicides and get growers on an application schedule to reduce disease potential and hit the optimum application window.
Healthy plants perform. It shouldn't surprise anyone that healthy plants perform better. Are you at peak performance when you have a head cold? No. Crops are no different. When a grower uses a BASF Plant Health product, disease pressure is reduced, and plants are healthier and more capable of withstanding tough environmental conditions. We could bore you with charts and graphs to share with growers, or you can share our RevXFields website. It's loaded with stories and results from farmers near you.
If you need more information, contact your local BASF rep. We are here to help!