June 2021
IN THE FIELD
Reduce Crop Stressors to Hit Full Yield Potential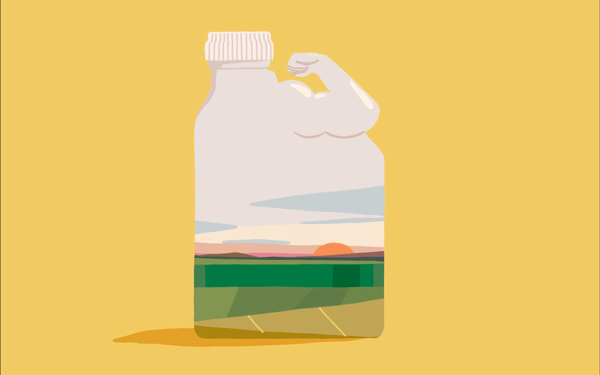 We all know people who perform well under stress. Sadly, we can't expect that from crops. Stress from disease and weather can negatively impact crop performance. With the growing season in progress, it's time to have conversations with growers on how to reduce crop stress with a wheat fungicide application.
Products to consider recommending:
Nexicor® fungicide
Priaxor® fungicide
Nexicor Nexicor fungicide, powered by BASF Plant Health, contains three trusted active ingredients for proven residual disease control and consistent results in wheat.
Nexicor can help a grower's wheat crop overcome challenging diseases like powdery mildew, tan spot, rusts and more. It also has a wide application window from tillering to flag leaf, and the EC formulation provides maximum compatibility with other tank mix partners such as herbicides, insecticides, and nutritionals.
The Plant Health difference
What we've discovered through company, university and on-farm trials are Plant Health benefits beyond disease control from our fungicides. While other companies talk about plant health, BASF provides the data to support disease and environmental stress management, leading to optimized growth efficiency and more consistent results. Even in low disease pressure, with BASF Plant Health, Nexicor helps promote nitrogen assimilation, increased photosynthesis and stress tolerance. Farmers will see healthier plants and increased grain quality.
Priaxor
For a boost in wheat yield as well as disease protection, Priaxor fungicide is an excellent choice for wheat farmers. It provides the longest-lasting disease protection, post-infection disease control and BASF Plant Health benefits.
This fungicide is powered by Xemium® fungicide, an active ingredient that continuously distributes its unique chemistry throughout the leaf. Priaxor fungicide is a combination of this advanced chemistry and F500®, the same active ingredient in Headline® fungicide.
Priaxor fungicide is a great option for your customers growing wheat, dry peas and beans, lentils, and chickpeas.
For more information, visit the BASF website.