April 2020
KNOW YOUR CUSTOMER
Successfully sell during the COVID-19 pandemic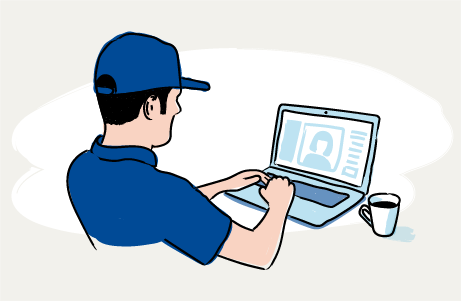 Without a doubt, this is a time of great change for you, your team, and the world. We're all discovering new ways of working to keep ourselves and our customers safe and well during the COVID-19 pandemic. Here are 5 sales ideas to help you adjust to the "new normal" as you begin making fungicide customer calls.
Keep that personal touch – just because you can't be there in person doesn't mean you can't continue the conversation online. Analyze each customer's buying history so you can personalize your emails, making every customer feel valued. Remember it's also worth reflecting on those farmers who are not using and think about why that might be.
Show a friendly face – Nothing beats a face-to-face meeting. Make the most of free video call software like Zoom, Google Hangouts, and Skype to keep up to date with your customers, wherever they may be.
Stay social – Make a Facebook page or WhatsApp group and invite your customers to join. Creating an online community is a great way to boost sales while supporting each other during this time of uncertainty.
Highlight how you can help – These are stressful times for farmers. Stay positive as you communicate with your customers, reminding them that you're still here to help with all their fungicide needs. It's also worth reaching out to farmers who are not using fungicides and showing how you can help.
Upskill using our Pathfinder Initiative – Stay ahead of your competition by logging on to Pathfinder to gain access to training and the full story on the exciting new AI that BASF is launching.
Would you like to implement some of the above strategies but require support? If so, please reach out to your BASF Business Representative! We have the skills to help and are committed to working together.