August 2020
TRUSTED ADVISOR
Diseases: Never Too Late to Treat and Never Too Late to Talk.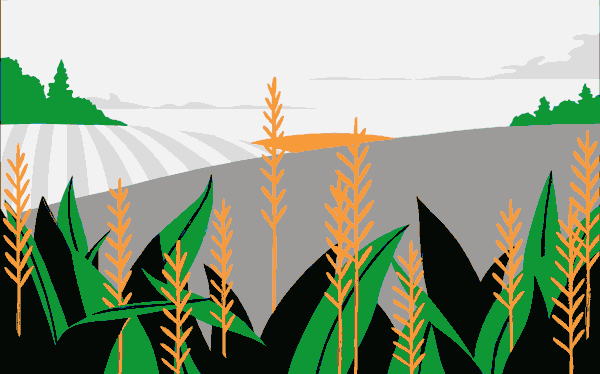 Start advising your customers now to double down on their crop protection measures for the end of this season, all of next season and beyond. Why should you always take the time to talk disease prevention with your customers? Because, shockingly, only about 40% of farmers know that fungicides can increase average yield by 2.5 bushels or more for soybeans. This month is critical to helping farmers get the most out of their soybean crops, and continuing the fungicide conversation is key, because it's simply never too late to treat or talk.
Bonus: Fungicides Deliver Plant Health, Too!
Applying a fungicide from the get-go not only controls yield-robbing disease but it also relieves plant stress. That's the importance of letting farmers know soybeans retain more blooms and pods when a fungicide has time to do its job. They'll get the most return on investment by spraying before symptoms of diseases appear and before their soybean plants enter reproductive growth stages. Recommending a fungicide with a wide application window and the strength to take on whatever the season brings will help keep fields green and plants healthy. It's a no-doubt win-win.
Late-Season Diseases
Opportunistic, yield-stealing diseases, such as Northern leaf blight get active when temperatures cool down. According to Dr. Lindsey Thiessen from the North Carolina Extension Program, "Cercospora leaf blight, frogeye leaf spot and tar spot may be potentially yield-limiting if plants are affected between R3 and R5. Fungicides may be needed for susceptible varieties during that period of time." She goes on to say, "Scouting for foliar diseases, especially during R3 and R5 growth stages, may be particularly important this year to make foliar disease-management decisions."
Always read and follow label directions
**
**
**
**
**