April 2021
KNOW YOUR CUSTOMER
What Drives Your Farmer?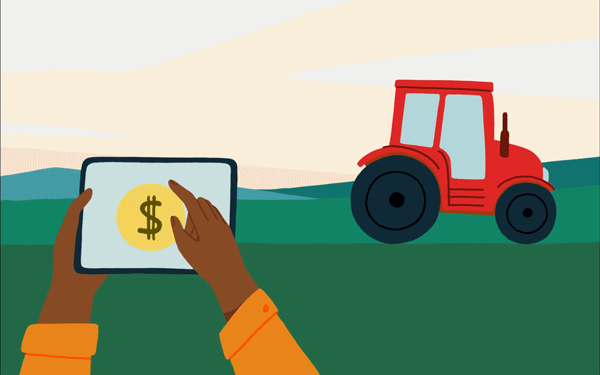 Understanding what influences farmers' purchasing behavior and how you can use your knowledge and experience to best advise them is an invaluable skill.
While farmers want hard data and visible evidence of a product's performance, there are also four key emotional drivers that influence farmers: easier life, security, financial gain and social acceptance. Consider and address these needs in sales conversations to build relationships and close more fungicide sales.
Easier Life
Farming can be tough, and a fungicide application shouldn't add to the farmer's stress. When it comes to choosing a fungicide, farmers want one that:
Has an easy application, by ground or air, putting them in control of the process, removing barriers to use from existing products available today.
Works quickly, especially one that starts working for them before they even leave the field.
Works all season long so there's more time spent with family and less time spent worrying about what might be happening in the field.
Security
Farmers want to be confident day and night knowing their fungicide:
Is protecting their investment by contributing positively to bottom line revenue.
Offers long-term security by allowing them to set themselves, and future generations, up for success, including the most forgotten but important asset – their production history.
Takes the uncertainty out of using fungicides by delivering the best chance of success against application mishaps and the weather.
Financial Gain
Farmers want to invest in a fungicide that:
Improves the efficiency of harvest.
Increases production value and quality of their harvested crops.
Enables them to get better outputs from their inputs and gain access to new land as their operation grows.
Social Acceptance
Today's farmers want to know the fungicide they're using:
Exceeds industry standards and supports their local retailer.
Helps them maintain a reputation for being a good steward of the land, making their fields stand out from the crowd.
Is among the first to contain the newest, most advanced and most efficacious formulation available on the market.
Most of the time, it is emotion not logic that drives our purchasing decisions. Try incorporating these points in your strategy to improve fungicide sales. For additional resources, refer to the Pathfinder Initiative tab for access to previous issues and interactive training programs, or reach out to your BASF representative. That's what we're here for.